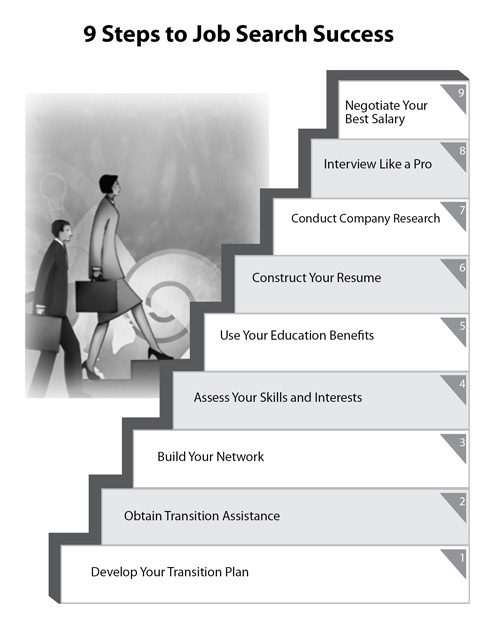 The essential steps of the career transition process from The Military-to-Civilian Transition Guide are online here!
This online Transition Guide includes the most important concepts from our book to help you make a successful career transition.
Click here for the full eBook version of The Military-to-Civilian Transition Guide.
The print version, with more than 4 million copies in distribution, remains the most widely used transition guide for the military services, veterans, and their families.
Explore the 9 Step Process by clicking the Transition Guide links to the right. Best wishes for your continued success in the civilian workplace!